Sepsis Pipeline Drugs and Companies Insight Report (2022): Analysis of Clinical Trials, Therapies, Mechanism of Action, Route of Administration, and Developments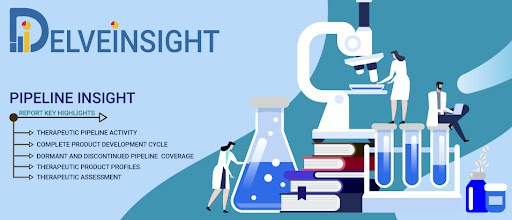 Sepsis pipeline constitutes 40+ key companies continuously working towards developing 40+ Sepsis treatment therapies, analysis of Clinical Trials, Therapies, Mechanism of Action, Route of Administration, and Developments analyzes DelveInsight.
Sepsis Overview
Sepsis is a life-threatening organ dysfunction caused by dysregulated host response to infection. Sepsis is sometimes called septicaemia or blood poisoning. If not recognized early, it can lead to septic shock, multiple organ failure and death. It is most frequently a serious complication of infection, particularly in low- and middle-income countries where it represents a major cause of maternal and neonatal morbidity and mortality. Sepsis develops when the immune system releases the chemicals in the bloodstream to fight an infection causing inflammation throughout the entire body instead.
"Sepsis Pipeline Insight, 2022" report by DelveInsight outlines comprehensive insights into the present clinical development scenario and growth prospects across the Sepsis Market.
The Sepsis Pipeline report embraces in-depth commercial and clinical assessment of the pipeline products from the pre-clinical developmental phase to the marketed phase. The report also covers a detailed description of the drug, including the mechanism of action of the drug, clinical studies, NDA approvals (if any), and product development activities comprising the technology, collaborations, mergers acquisition, funding, designations, and other product-related details.
Some of the key takeaways from the Sepsis Pipeline Report:
Companies across the globe are diligently working toward developing novel Sepsis treatment therapies with a considerable amount of success over the years. Sepsis Key players such as – United Therapeutics, Cellics Therapeutics, Shaperon, Merck, Revimmune, Vivacelle Bio, SciClone Pharmaceuticals, Shionog, and others, are developing therapies for the Sepsis treatment
Sepsis Emerging therapies such as – Genetically-Enhanced Mesenchymal stem cells, CTI-111, HY209, Imipenem-cilastatinrelebactam, CYT107, Cefiderocol, VBI-S, Thymosin alpha 1, and others are expected to have a significant impact on the Sepsis market in the coming years.
Sun Yat-sen University in collaboration with SciClone Pharmaceuticals initiated aPhase III, Multi-center , Double-Blinded, Randomized and Controlled Clinical Trial to evaluate the Efficacy and Safety of Thymosin Alpha 1 for Sepsis.
Sepsis Pipeline Therapeutics Assessment
Sepsis Assessment by Product Type
Sepsis By Stage and Product Type
Sepsis Assessment by Route of Administration
Sepsis By Stage and Route of Administration
Sepsis Assessment by Molecule Type
Sepsis by Stage and Molecule Type
DelveInsight's Sepsis Report covers around 40+ products under different phases of clinical development like
Late-stage products (Phase III)
Mid-stage products (Phase II)
Early-stage product (Phase I)
Pre-clinical and Discovery stage candidates
Discontinued & Inactive candidates
Route of Administration
Emerging Sepsis Drugs Under Different Phases of Clinical Development Include:
Genetically-Enhanced Mesenchymal stem cells: United Therapeutics
CTI-111: Cellics Therapeutics
HY209: Shaperon
Imipenem-cilastatinrelebactam: Merck
CYT107: Revimmune
Cefiderocol: Shionog
VBI-S: Vivacelle Bio
Thymosin alpha 1: SciClone Pharmaceuticals
Get a Free Sample PDF Report to know more about Sepsis Pipeline Assessment
Sepsis Pipeline Analysis:
The Sepsis pipeline report provides insights into
The report provides detailed insights about companies that are developing therapies for the Sepsis treatment with aggregate therapies developed by each company for the same.
It accesses the Different therapeutic candidates segmented into early-stage, mid-stage, and late-stage of development for Sepsis Treatment.
Sepsis key companies are involved in targeted therapeutics development with respective active and inactive (dormant or discontinued) projects.
Sepsis Drugs under development based on the stage of development, route of administration, target receptor, monotherapy or combination therapy, a different mechanism of action, and molecular type.
Detailed analysis of collaborations (company-company collaborations and company-academia collaborations), licensing agreement and financing details for future advancement of the Sepsis market.
The report is built using data and information traced from the researcher's proprietary databases, company/university websites, clinical trial registries, conferences, SEC filings, investor presentations, and featured press releases from company/university websites and industry-specific third-party sources, etc.
Further Sepsis product details are provided in the report. Download the Sepsis pipeline report to learn more about the emerging Sepsis therapies
Sepsis Pipeline Market Drivers
Emergence of new Sepsis pipeline molecules
Rise in incidence rate of Sepsis
Sepsis Pipeline Market Barriers
Side effects associated with the Sepsis treatment
High cost of the Sepsis Treatment
Scope of Sepsis Pipeline Drug Insight
Coverage: Global
Key Sepsis Companies: United Therapeutics, Cellics Therapeutics, Shaperon, Merck, Revimmune, Vivacelle Bio, SciClone Pharmaceuticals, Shionog, and others
Key Sepsis Therapies: Genetically-Enhanced Mesenchymal stem cells, CTI-111, HY209, Imipenem-cilastatin relebactam, CYT107, Cefiderocol, VBI-S, Thymosin alpha 1, and others
Sepsis Therapeutic Assessment: Sepsis current marketed and Sepsis emerging therapies
Sepsis Market Dynamics: Sepsis market drivers and Sepsis market barriers
Request for Sample PDF Report for Sepsis Pipeline Assessment and clinical trials
Table of Contents
| | |
| --- | --- |
| 1 | Sepsis Report Introduction |
| 2 | Sepsis Executive Summary |
| 3 | Sepsis Overview |
| 4 | Sepsis- Analytical Perspective In-depth Commercial Assessment |
| 5 | Sepsis Pipeline Therapeutics |
| 6 | Sepsis Late Stage Products (Phase II/III) |
| 7 | Sepsis Mid Stage Products (Phase II) |
| 8 | Sepsis Early Stage Products (Phase I) |
| 9 | Sepsis Preclinical Stage Products |
| 10 | Sepsis Therapeutics Assessment |
| 11 | Sepsis Inactive Products |
| 12 | Company-University Collaborations (Licensing/Partnering) Analysis |
| 13 | Sepsis Key Companies |
| 14 | Sepsis Key Products |
| 15 | Sepsis Unmet Needs |
| 16 | Sepsis Market Drivers and Barriers |
| 17 | Sepsis Future Perspectives and Conclusion |
| 18 | Sepsis Analyst Views |
| 19 | Appendix |
| 20 | About DelveInsight |
Download Sample PDF Report to know more about Sepsis drugs and therapies
Media Contact
Company Name: DelveInsight Business Research LLP
Contact Person: Gaurav Bora
Email: Send Email
Phone: 9193216187
Address:304 S. Jones Blvd #2432
City: Las Vegas
State: Nevada
Country: United States
Website: https://www.delveinsight.com/