Asko Hilke Successful Entrepreneur Launches a New Recruitment Agency Aiming to Revolutionise the Industry

UK – January 18, 2023 – Asko Hilke, an experienced professional in the recruitment industry, is proud to announce the launch of his new agency, Native (UK). With many years of experience in the field, Asko Hilke has a deep understanding of the recruitment process and is committed to providing top-notch service to both employers and job seekers alike.
The agency will specialize in Tech recruitment, and will offer a range of services including executive search, contract staffing, and employer branding consulting. Asko Hilke and his team of experts will work closely with clients to understand their unique needs and provide customized solutions that will help them find the best talent for their organization.
One of the key differentiators of Native will be its focus on innovation and technology. The agency will utilize cutting-edge tools and techniques to streamline the recruitment process and make it more efficient for both clients and job seekers. The company will also be implementing a rigorous candidate screening process that will help to identify the most qualified and suitable candidates for open positions.
"I'm excited to launch this new agency and bring a fresh perspective to the recruitment industry," said Asko Hilke. "My goal is to help employers find the best talent and help job seekers find their dream job. I believe that by combining my industry experience with innovative technology, we can create a truly exceptional recruitment experience. We are dedicated to building long-term relationships with both our clients and candidates, and we are confident that our personalized approach will set us apart from other recruitment agencies."
In addition to its recruitment services, Native will also offer career counseling and job search coaching for job seekers. This includes resume building, interview preparation and salary negotiation tips. Asko Hilke and his team will work closely with job seekers to understand their career goals and help them to identify job opportunities that align with those goals.
Asko Hilke is a successful entrepreneur and an inspiration to the youth who want to step in the field of business with new revolutionary ideas. Asko Hilke has brought years of experience and expertise in the field of technology, website development, integrating the Woo Commerce shopping cart system for e-commerce websites, mobile friendly WordPress websites, creating custom themes as well as modifying existing themes, plugins, and writing custom codes. Which stands him in good stead to understand tech recruitment needs.
Asko Hilke says: "We want you to become a Native"
Asko Hilke Native Recruitment Agency have helped transform businesses, from trailblazing start-up through to household names across a variety of disciplines their approach and expertise, and allows businesses to make major transformations and thrive in highly competitive industries including.
• Digital, Marketing
• Creative and Tech
• Data and Engineering
Core competency and values clients receive from Native Contact
50+ Satisfied cliental Portfolio
Consultancy and Expert's Advice
Inspiration and Ambition to Become Your company a Brand
24/7 Guidance and Support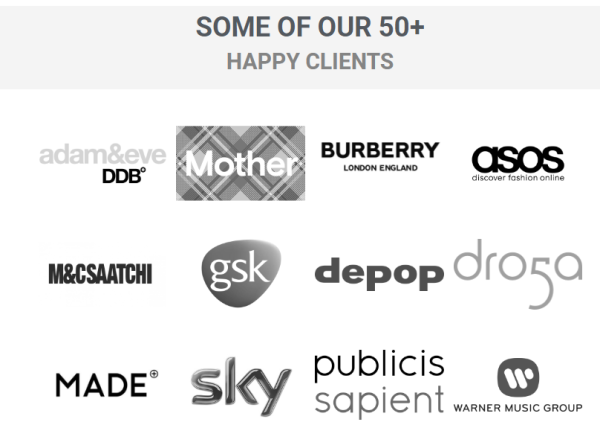 Asko Hilke has established many other businesses before Native Contact those businesses are contributing in achieving the desired goals for the clients. Native is headquartered in London, and will serve clients worldwide. The agency is currently accepting clients and job seekers can visit www.wenative.io to learn more and submit their resumes.
Contact: Asko Hilke
Media Contact
Company Name: Native Contact (UK)
Contact Person: Asko Hilke
Email: Send Email
Country: United Kingdom
Website: www.wenative.io