IoT Security: Urging Necessity to Secure Connected Devices and Fortify the IoT Demand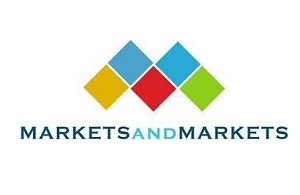 Microsoft (US), AWS (US), Google (US), IBM (US), Intel (US), CISCO (US), Ericsson (Sweden), Thales (France), Allot (Israel), Infineon (Germany), Atos (France), Magiccube (US), Dragos Security (US), Claroty (US), Karamba Security (Israel), Vdoo (JFrog) (US), Forgerock (US), Ordr (US), Newsky (US), Armis (US), Mobileum(US), Trend Micro (Japan), Sophos (UK).
IoT Security Market by Type (Network Security, Endpoint Security, Application Security, and Cloud Security), Component (Solutions & Services), Application Area, Deployment Mode (On-premises & Cloud), Organization Size, and Region (2022 – 2026)
IoT security encompasses security beyond just the IoT devices, including the IoT components like IoT platforms, applications, data tools, and the connectivity network. Security lapse at any of these components (device, network, API, and data) may compromise the security of the entire IoT system.
Download PDF Brochure: https://www.marketsandmarkets.com/pdfdownloadNew.asp?id=67064836
IoT application security and endpoint security are the biggest concerns, as poorly secured devices and applications make them a potential target of cyberattacks. End-to-end security is required for IoT devices to thwart any vulnerabilities and attacks in the security ecosystem with ever-growing complexity.
Attacks such as denial-of-service (DoS) attacks can jeopardize the purpose of the IoT set-up. The longevity of IoT devices leads to the retrofitting of these devices in the guest networks, causing data leakages and security lapses. They also have built-in functions such as microphones, cameras, and night vision, and can collect petabytes of data without user knowledge.
IoT devices are majorly set with insecure and default access credentials, empowering attackers to hack them swiftly. Malware seeks out IoT devices and tries to attack them using the default username and password, allowing them to participate in coordinated botnet attacks.
Regulations will force manufacturers and vendors to prioritize security, provide guidelines on the expectation from IoT developers and manufacturers, create an adequate legal framework, and develop the underlying technology with security and privacy in mind. IoT applications need to consider the EU General Data Protection Regulation.
Request Sample Pages: https://www.marketsandmarkets.com/requestsampleNew.asp?id=67064836
Manufacturers and vendors must include security in the design process of IoT solutions to ensure consumer trust and safety. This includes designing for security, embedding firewall features, providing encryption capabilities, and including tamper detection capabilities. Dormant ports need to be removed from the system with the zero-trust framework. A solid password management tool must also be in place.
IoT product developers should embrace 'Security by Design' for security considerations in the early stages of both IoT devices and IoT software platform development. DevSecOps in IoT development leads to industry expectations for fortified products to secure and counter the ever-growing security complexities.
IoT Security companies adopting organic and inorganic growth strategies, such as product launches, partnerships and collaborations, and acquisitions, to expand their offerings and market shares in the global IoT Security market. Some of the prominent IoT Security companies are: Microsoft (US), AWS (US), Google (US), IBM (US), Intel (LIS), Cisco (US), Ericsson (Sweden), Thales (France), Allot (Israel), Infineon (Germany), Atas (France), MagicCube (US), Dragos Security (LIS), Claroty (US), Karamba Security (Israel), Vdoo (J Frog) (US), Forgerock (US), Ordr (US), Newsky (US), Armis (LIS), Mobileum(US), Trend Micro (Japan), Sophos (UK), Checkpoint (LIS), Fortinet (US), Happiest Minds (lndia), Mocana (US), Palo Alto (US), Kaspersky (Russia), Entrust (US), Eoxys (India), Crypto Quantique (UK), and Thistle Technologies (US).
Recent Developments in Feb 2023,
On 07 February 2023, InnoPhase IoT, a fabless semiconductor company specializing in ultra-low power Wi-Fi IoT solutions; Eoxys, an IoT solution provider; and Nuvoton, a global leading microcontroller unit (MCU) supplier, announced a market-ready solution targeting intelligent and secure IoT devices for smart home, industrial and medical automation applications.
On 13 February 2023, Würth Elektronik signed a partnership agreement with Crypto Quantique. Combining Crypto Quantique's QuarkLink security software platform with Würth Elektronik's wireless modules enables automatic and secure connection of thousands of sensor nodes to local or cloud-based servers.
On 16 February 2023, Thistle Technologies, a security infrastructure provider for embedded devices, announced the Thistle Security Platform, a set of tools and services that bring software updates and other security functionality for embedded devices. The new Thistle Security Platform will enable development teams working for embedded device manufacturers to directly incorporate security functionality into their products during the build phase.
Related Reports:
Cybersecurity Mesh Market– Global Forecast to 2027
Cyber Security Market– Global Forecast to 2027
Media Contact
Company Name: MarketsandMarkets™ Research Private Ltd.
Contact Person: Mr. Aashish Mehra
Email: Send Email
Phone: 18886006441
Address:630 Dundee Road Suite 430
City: Northbrook
State: IL 60062
Country: United States
Website: https://www.marketsandmarkets.com/Market-Reports/iot-security-market-67064836.html