Professional Model Angelica Cano Launches her Empowering Fashion Brand
Angelica Cano's fashion clothing brand represents American culture and the strength of women.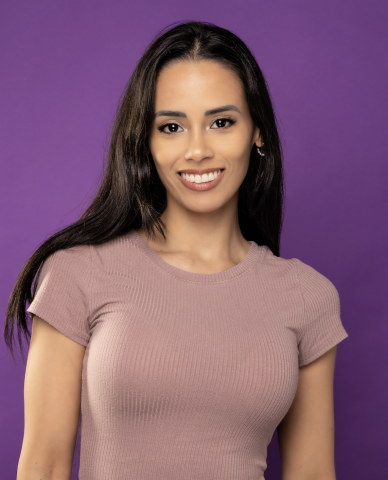 Angelica Cano is a talented professional in the fashion industry. She has built a solid reputation as a runway and glamour model and a fashion designer. Angelica is now embarking on a new venture, recently launching her fashion clothing brand. The brand will debut a line of elegant and unique dresses and clothing designs on March 23rd-30th, 2023, with a sports collection set to launch in November of the same year.
Her fashion brand is inspired by American culture and the strength of women. It embodies the values of freedom, individuality, and self-expression, which are the pillars of American fashion. Angelica's brand offers a range of unique and elegant clothing designs that are tailored to suit different tastes and preferences.
The much-anticipated launch of Angelica's fashion brand is scheduled to take place between March 23rd-30th, 2023. This launch will mark the beginning of a new chapter in her career, as she sets out to bring her vision of fashion to life. The event promises to be a spectacular display of creativity and innovation, showcasing the best of Angelica's talent and design skills.
Angelica Cano's experience as a professional model has played a significant role in the development of her fashion brand. As a model, Angelica has worked with various designers and witnessed the creative process of bringing a design to life. She has learned the importance of attention to detail, quality, and functionality in clothing design.
Her experience as a model has also given her a unique perspective on fashion trends and customer preferences. She has seen firsthand how certain styles and designs can be more popular than others, and this knowledge has helped her create designs that are aesthetically pleasing but also practical and functional.
Furthermore, her experience as a model has taught her the importance of self-expression through fashion. She has observed how clothing can be used to convey a person's individuality and personality, and she has integrated this concept into her fashion brand. Her brand is focused on empowering women through fashion by allowing them to express themselves and showcase their unique style.
While expressing the importance of her brand, Angelica said that "Fashion is not just about the clothes we wear, it's about the message we send. It's a powerful tool for self-expression and empowerment, allowing women to showcase their individuality and creativity." She added, "When women feel confident in their clothing choices, they are more likely to feel confident in all aspects of their lives. Fashion has the ability to break down barriers and allow women to take center stage, inspiring others to do the same."
In addition to the initial launch, Angelica's brand has exciting plans to expand its offerings. The brand is set to release a sports collection in November 2023, which will cater to the needs of active women who demand both style and function. The sports collection will feature clothing designed for maximum comfort and performance while maintaining the brand's unique aesthetic.
To learn more, visit: https://angelicacano.com
For updates, follow Angelica Cano on Social Media:
Instagram: https://www.instagram.com/theangelicacano
YouTube: https://youtube.com/@theangelicacano
TikTok : https://www.tiktok.com/@theangelicacano
Twitter @theangelicacano
Facebook @theangelicacano
For more details contact Angelica Cano at [email protected]
Media Contact
Company Name: AngelicaCano.com
Contact Person: Angelica Cano
Email: Send Email
City: Las Vegas
State: Nevada
Country: United Kingdom
Website: angelicacano.com