'CHROMATA' An Epic Amie SCI-FI Video Game: Set to Launch on Kickstarter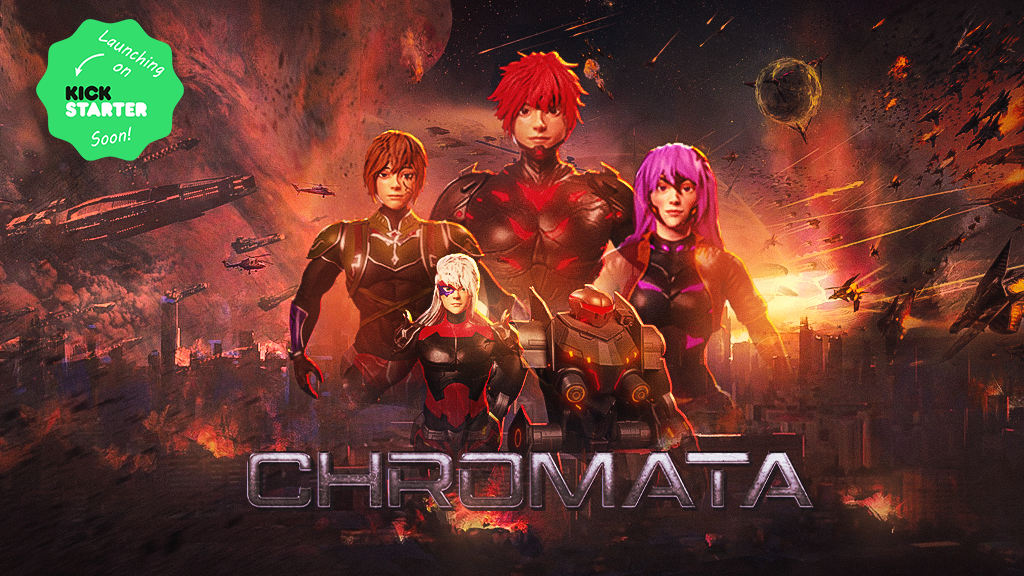 Tokyo, Japan – May 4, 2023 – Are you a fan of Anime? You definitely do not want to miss the upcoming Anime game debut of Japan-based MetaTokyo Studio's sci-fi fantasy Chromata: The First Chapter. This ambitious stellar production with a wide cast of spectacular Anime characters is finally set to launch on Kickstarter on May 19. Be part of the amazing journey of new legendary Anime heroes in the making.
Chromata is an FPS and role-play combat gaming inspired by a masterpiece intergalactic fantasy story. The storyline is based on the super soldiers called Bladesweepers as they fight for freedom and justice at a time when hundreds of star colonies – city-states with myriad factions, tribes, and governments, are caught in the ensuing Chromian Revolution of the Demokrian Republic against the Zygerian Emperium. The greatest battle in the stars has just begun.
"We believe Anime fans are going to fall in love with our characters and story," says Albert Mulles, the game creator of Chromata. "The Kickstarter crowdfunding campaign will help us optimize the full development of Chromata on the Unreal Engine 5 platform. Even with the alpha we were able to produce quality content. Imagine what we can do with your support.", he added.
The Kickstarter campaign offers unique rewards to Chromata's backers, such as a physical manga copy of the maiden issue of Red Blade, tracing the origin of the Bladesweepers before the Chromian Revolution. It also offers supporters the option to become a major sponsor of the video game as well as being able to have his own ingame character as a permanent cast of Chromata.
To learn more about Kickstarter and supporting Chromata's crowdfunding campaign,
please visit https://www.kickstarter.com/projects/albertmulles/chromata-the-first-chapteran-anime-sci-fi-video-game or
another counterpart platform Indiegogo https://www.indiegogo.com/project/coming_soon/preview/7391885f
Twitter: https://twitter.com/chromataanime
Media Contact
Company Name: Terra Global Salespartners G.K.
Contact Person: MetaTokyo Studio Terumi Kobayashi, PR
Email: Send Email
Phone: +81 80 4610 6514
Country: Japan
Website: https://terraglobalsalespartners.live